Disclaimer: This is not a "Fire Brett Brown" post.
UPDATE: Stephen A. nails it again with specifics of the COACHING decisions that have now led to Sixers 0 Celtics 3. He's also not calling for Brown to be fired ... yet. He must be reading my posts on LB.
The surprising young Sixers are in the NBA playoffs and not only are their stars and roster mostly playoff rookies but quietly its clear that their Coach is also a Playoff Rookie as a HEAD coach.
I posted last series about the Match up between Brett Brown and Erik Spoelstra. Brown's troops prevailed and Brett made some nice adjustments in the series but to be honest I was never convinced that Brown got the most out of his team that series. Arguably the series ended up closer in the actual games than it needed to be as the Sixers really struggled a bit but still, give Brown the 'W' over Spoe.
Now, its a different animal for the Rookie Playoff Coach. Sitting under the great Pop Popovich during the playoffs and championship and being Pop during the same are clearly 2 different things. The big decisions stop with Brown now because Brown is 'Pop' for the Sixers.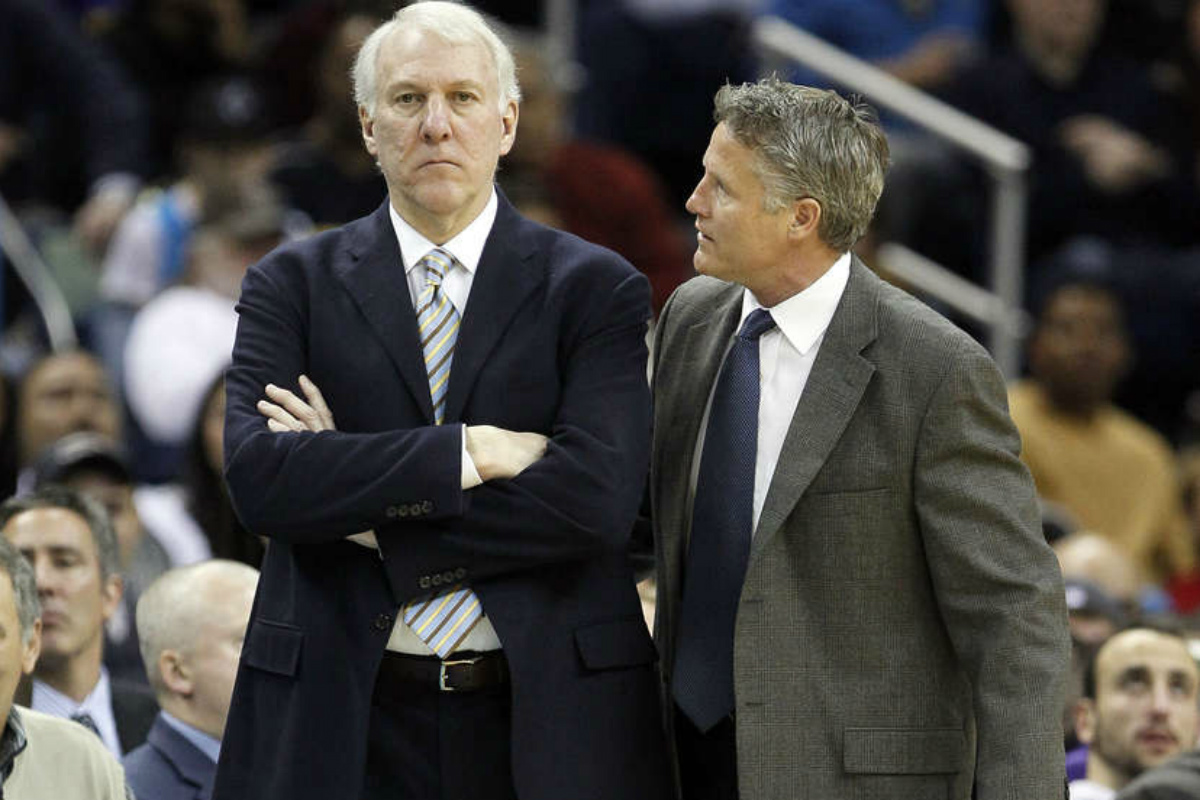 The Celtics coach is ranked in most circles as one the very top 3 if not the absolute top Coach in the NBA, maybe only behind the Spur's Popovich. To the extent that coaching makes a difference the Celtics have a series advantage over almost any team.
If we look at the season series AND now the 2 playoff games, it clear that Brad Stevens is absolutely coaching circles around Brett Brown.
Brown looked like a rookie playoff head coach when he let his super young team blow a 20+ point lead in about 5 minutes without even a single timeout. Absurd. Brown ran his rotations almost into the ground at times as they were clearly gassed during the decisive 2nd quarter run apparently trying to stick to a traditional short playoff rotation, something he commented on as his intention before the playoffs.
For the record, when your team goes into the playoffs on franchise historic winning streak I'm not sure why you mess with the rotation, playoffs or no playoffs but Brown definitely changed up for the playoffs.
Stevens is an absolute coaching star. To lose top player after top player that way and keep rolling and developing whoever steps up next and keep winning is some amazing coaching.
Does anyone think that if the coaches alone swapped sides these 2 teams would be in the same position?
That said, this is NOT a "Fire Brett Brown" post.
There does seem to be a problem though in the coaching match up for Philly.
The changed up playoff rotations that aren't working particularly well compared to what was working late in the season.
The failure to apparently have your team ready at all for Game 1 of the Boston series.
The massive counter run by the Celtics that occurred so rapidly it made everyone's head spin yet no timeouts to talk or give strategy to a squad led by youngsters and playoff rookies.
The questionable decision to pull TJ McConnell for the close of a game that still very winnable in favor of bringing back an ice cold Simmons.
What has become a general pattern of losing leads frequently. Why do the Sixers blow so many leads?

The 76ers have now blown five 20-point leads this season, the most by any team in the last 20 years.#NBAPlayoffs pic.twitter.com/dxDRackMi7

— bet365_aus (@bet365_aus) May 4, 2018

Now the indication of coach stubbornness saying that if he had all to do again, he do it the exact same way?
Hopefully that's just public stance stuff and not an indication of a fatal rigidness in philosophy that could have Philly losing to Boston no matter what the personnel are for the foreseeable future. After all as stacked as the Sixers are with young talent and assets, the Celtics are just as stacked.
Coaching could easily be the difference between the franchises when they meet.
The Sixers, Celtics and Lakers are back, as I predicted a couple of years ago but we could also see a repeat of those years where Philly could beat everyone they needed to in East until it came time to face those Bird/Mchale/Parish Celtics teams. Yeah Ainge was in the mix as well.
Sixers were rolling in the 80's, then came Boston
Sometimes even the hated Stephen A. Smith actually gets it just right. This rant is one such time.
All that said I repeat, Coach Brown is Philly tough and deserves plenty room for babysitting "The Process" thorough all the tough times. He gets plenty of room, in relative NBA time, to make his mistakes. This is not, definitely NOT a "Fire Brett Brown" post ...... yet.