Once upon a time in a land far, far away there was an NBA where the BIG THREE dominant franchises were Boston, LA and Philadelphia. Lakers/Celtics/Sixers if you prefer that order since the Lakers and Celtics were at the top but Philly was generally considered 'right there' in the Dr. J era.
Philly finally broke through when they added BIG MOSES MALONE (rip), won a championship and sort of legitimized their inclusion in that elite grouping of the 80's.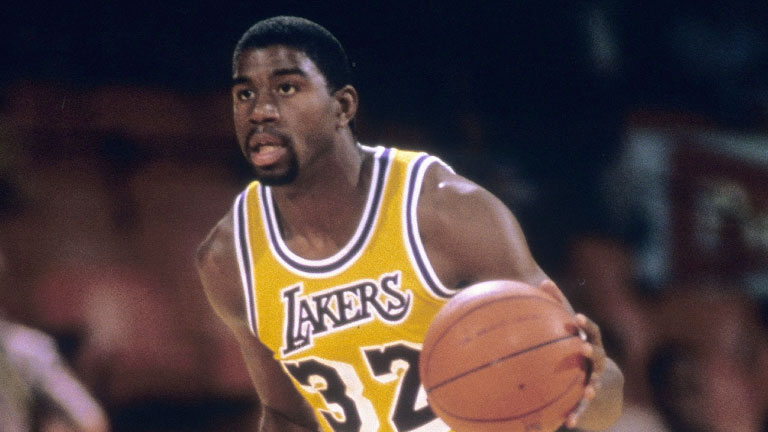 Then came the hard times.
Celtics managed to avoid an extended rock bottom better than the Lakers who hit pretty hard the last few years.
The Sixer's struggle to return relevance has become highest profile of the former Big Three as they've not had a superstar on roster now for many years since Allen Iverson.
So is the worm about to turn for the former big 3 of basketball? Are they all positioned for a return to NBA relevance?
Maybe even NBA contention or dominance?
The Celtics have already returned to the playoffs and done so with a young roster. They lack a true star but they have also loaded up on draft picks and have the assets and space to make move from making the playoffs to contending in the playoffs.
You have to like the Celtics chances here with competent front office, promising youngsters in place including an All star along with being the only one of the Big 3 that's already a playoff level team.
Boston appears locked and loaded to move back into true relevance in the Eastern Conference.
The Lakers have effectively tanked the last few years almost as deep as Philly although they were never scrutinized for it the way the Sixers have been. Now they have some nice young lottery talent and are competing for the top pics again this year. Along with that they have the space to sign TWO max free agents and they have just signed arguably the hottest available young coaching talent in the league.
With Los Angeles being one of the top destinations franchises in the league, having a high profile young coach and money to spend on a young roster you have to like their chances of landing a big Free Agent or even 2 much more than they had before ball dominant Kobe's retirement.
That leaves the Sixers to complete the Big 3 revival. The Sixers case may look a bit more dicey to some but the new management seems to think the team is much closer to turning it around from the rock bottom record they just finished with to winning ways than it might appear.
Jerry Colangelo delivering a message to the team's fans. He speaks with some pretty blunt language about his desire to help get the team going in the right direction, including an assertion that "if the stars are aligned and you have a little bit of luck, we could turn this thing around much faster, much quicker than people seem to believe it's going to take."
That might all be taken as bluster and political speak except that there is a couple of factors in play that could allow Philly a path back to relevance that is not far behind Boston's and LA's.
1) Two of Philly's top lottery acquisitions, Joel Embiid and Dario Saric are both set to hit the floor at the same time along with at least one top lottery pick. Quick talent infusion.
2) Talent present but imbalanced. Having so much of the teams talent at 2 positions, 4/5 and so little in the backcourt and perimeter means that a key trade can very quickly balance the roster. The wins currently do not likely mirror the talent level but the opportunity is there to correct that in 1 or 2 roster moves.
Saric's game is more perimeter focused, and could help open up the floor for any and all of the aforementioned bigs. In a sea of mismatched pieces, Saric is the first one that truly fits. In that sense, his skill set is a breath of fresh air.
Then comes that "little bit of luck" which Colangelo referred to. One bit would come in the form of a healthy season from the one player who had the talent to be #1 overall in his draft Joel Embiid. Add a bigger body to that and a fast turn in talent is not hard to imagine.
Right now it certainly looks like a return to relevance is possible for the former elite sooner rather than later but as always the lottery balls will have an impact on this. All 3 teams are big players in contention for a top 3 pick in this year's draft and those results will say a lot about which of the teams can accomplish how much and how fast in re-positioning their franchise.
Maybe a couple of the former big 3, Boston and Philly for example, end up even helping each other back into relevance with a big trade:
In addition, it's certain the Celtics will also revisit some of their talks from the trade deadline. Will Chicago be more open to discussing Jimmy Butler now? And what about the 76ers and Jahlil Okafor? Jerry and Bryan Colangelo of the 76ers are among Ainge's closest friends in the game, so no doubt the lines of communication will be open.